Gearshift Controls and Related Parts for 2014 Ram 2500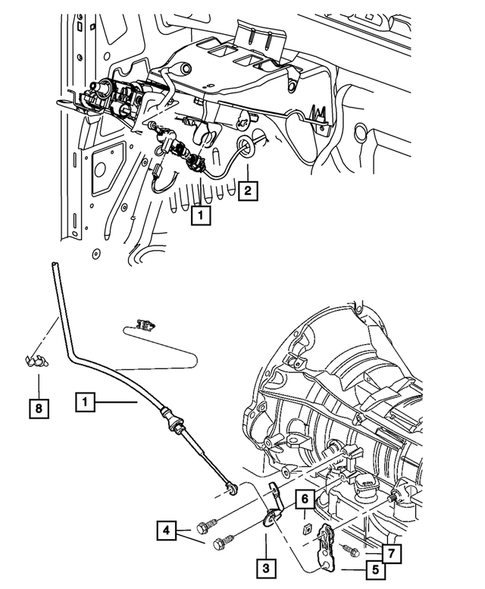 No.
Part # / Description
/ Price
Price
Cable Clip
Cable to Axle Vent Hose. Shift Cable to Fuel Line.
Hex Head Screw
M8x1.25x20. Fuel Bundle To Trans RR. Rear Stabilizer Bar to Subframe. Fuel Bundle To Trans Frt/Rear. Muffler Support. Sway Bar to Subframe. Bracket Attach to Transmission. Fuel Bundle To Trans Front/Rear. Engine Oil Cooler Hose Bracket To Engine.
Backordered
Brake Tube Clip
Attaching Clip
Master Cylinder Body Tube to Body. Cable to Engine Mount. Cable To Brake Line. Shift Cable To Frame. Single Tube. Atx cable to eng mount.